Stock: WFC
Rating: Good
Author: Waleed M. Tariq
Heading
WFC stock has outperformed BOA, JPM, and GS during the past year.
S&P 500 performs better during Fed rate hikes than rate cuts or normal times.
I'm positive on the stock because of economic growth.
Bullish
Due to the economy's comeback, rate hikes, and cost-cutting, Wells Fargo expects significant top- and bottom-line growth.
Wells Fargo shares topped competitors with a 52-week and YTD rise of almost 1%.
WFC can use its huge U.S. presence, powerful operations, and investment banking and wealth management offerings.
The company can optimize its resource use and returns.
Bearish
The company has some legal concerns that must be addressed otherwise they will cripple their flourishing business.
Rate hikes and profits
Loan-interest income and deposit-interest expenses boost earnings. Higher rates improve loan, mortgage, and credit card income.
S&P 500 performs better during Fed rate hikes than rate cuts or normal times.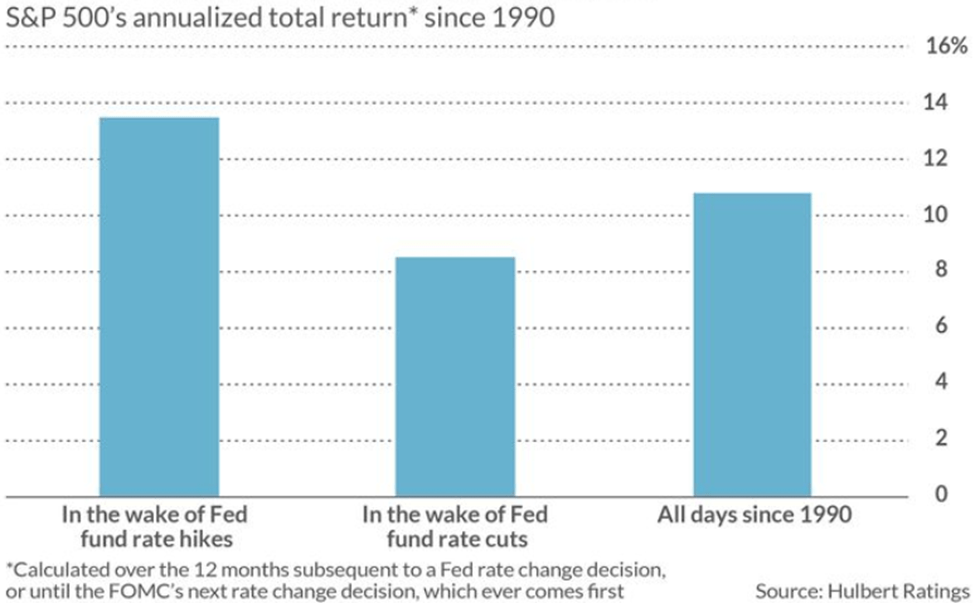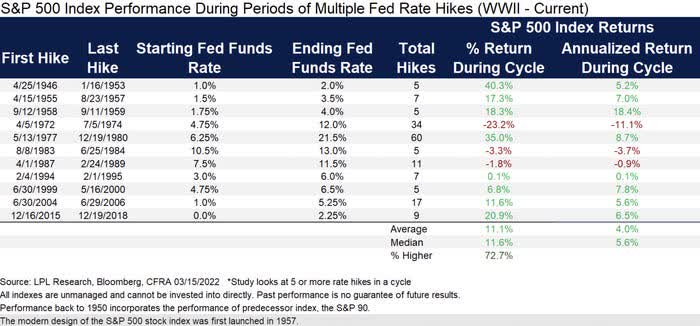 Improving efficiency ratio
Removing administrative layers, automating lending procedures, streamlining branches, and decreasing office real estate costs dropped MRQ expenses from $57.6 bn in 2020 to $53.8 bn in 2021.
Q4 2021 efficiency ratio fell 9 percent to 69 percent. The corporation costs $69 to make $100, or 69%.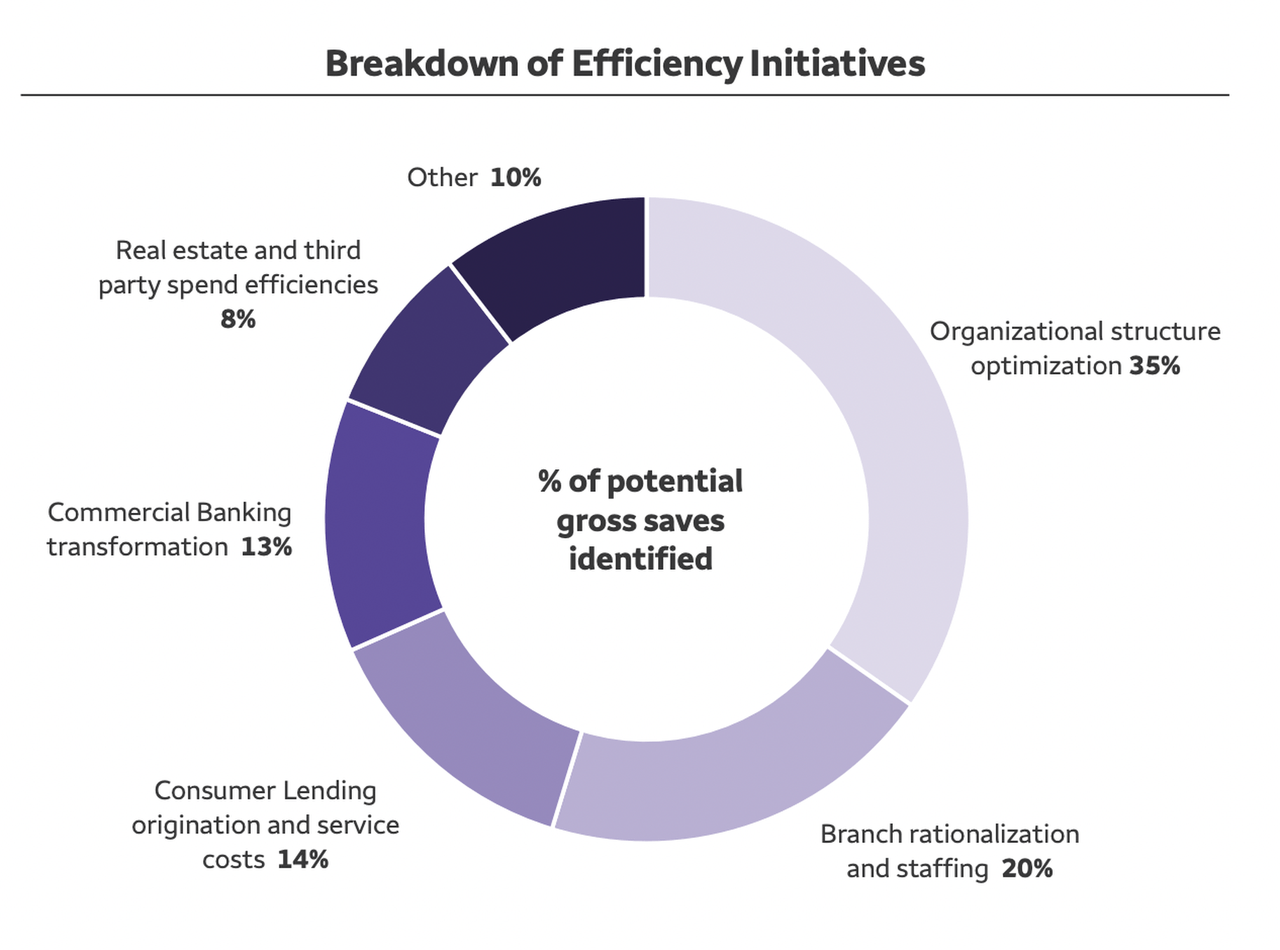 Dividends
The company raised its dividend from $0.10 to $0.20 to $0.25 in 2021.
Investors can expect share buybacks and dividend increases in 2022.
Conclusion
The financial services sector, especially banks, is bullishly influenced by the economic resurgence and interest rate hikes and thus WFC is a nice addition to ones portfolio.