Stock: VIST
Rating: Good
Author: Waleed M. Tariq
Company Overview
The company has 181.6 MMboe of proven reserves (81 percent oil) and is Argentina's third-largest oil producer.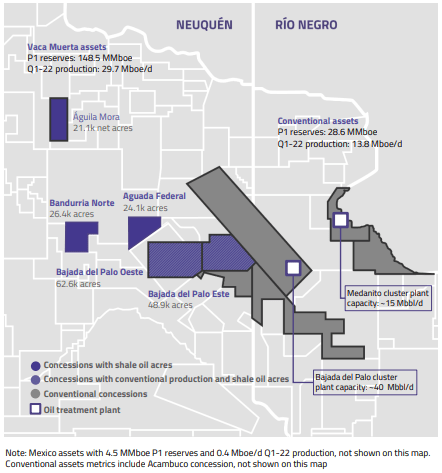 Vista's oil and gas output climbed 35% and 9% YoY from 34,100 to 43,900 boe per day.
Bullish
Vista's oil and gas output rose 35% and 9% YoY, from 34,100 to 43,900 boe/d.
Production increases and organic growth have boosted its growth.
Long-term growth possibilities make me positive on the stock.
Bearish
Risky business environment.
Sustainable Growth
Vista's revenue growth has exceeded its price rise as output has increased from 34100 to 43900 boe/d.
Oil, Gas, and NGL prices rose 41%, 48%, and 50%, but revenues rose 81%, 65%, and 56%.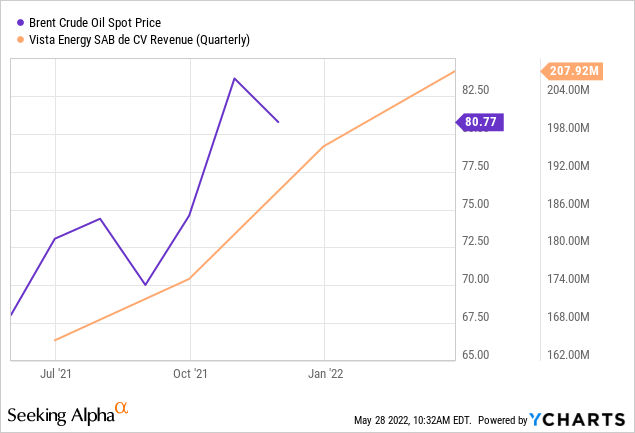 Its 79 percent YoY revenue rise was due to higher oil production and prices.

Vista plans to produce 46,500 boe per day in 2022 with $400 million and 24 additional wells.
Valuation
The company's value metrics are above industry medians. The stock would be $16.70 at industry medians, a 70% gain.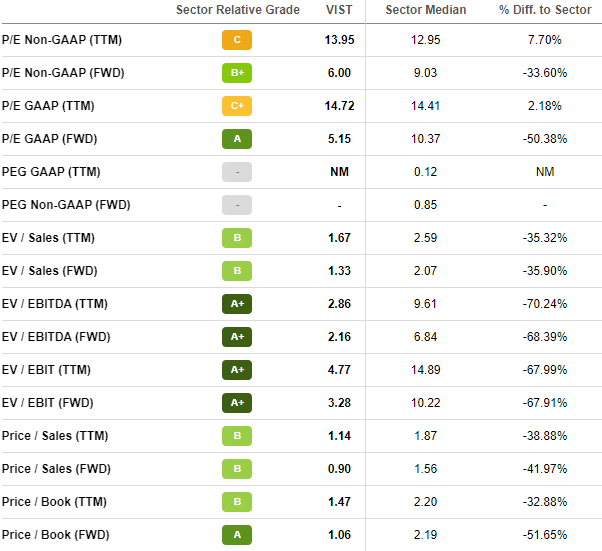 Following the stock's spectacular growth rate, I think it's cheap, so my price goal is between the average and high analyst targets.
Macroeconomic Risk
Macroeconomic hazards should be considered. Argentina's risk premium is four times Brazil's, which has stronger offshore growth.
Over 50% inflation and 40% poverty have limited price and trade, reducing profit potential and closing firms.
The government's capital control limits exports, including capital imports, debt service agreements, and dividends.
Conclusion
Despite Argentina's economic risks, I'm positive on the stock. Vaca Muerta's strong growth scenario boosts Vista's long-term growth potential.