Stock: VHI
Rating: Buy
Author: Waleed M. Tariq
Overview
Valhi is a chemical holding corporation.
The Simmons family controls Contran, which controls the corporation.
Chemical, component items, and real estate contributed to Valhi's 2021 income.
Bullish
The family-owned enterprise is backed by investors and set to profit in Chemical.
Valhi's earnings are projected to grow sequentially in 2022 after a strong Q1.
The stock's sensitivity to optimistic market signals and growth prospects make me enthusiastic.
Bearish
Sluggish years could be a red flag to potential investors.
Kronos Chemical
Kronos has 4,000 clients across 100 nations.
Kronos, a producer and seller of TiO2 pigments, generates the most revenue.
Facts & Factors predicts the worldwide TiO2 market will reach $27.2 billion by 2028.
Kronos is the 5th-largest TiO2 producer worldwide, accounting for 6%.

KRO stock has gained 11% and yielded 4.5 percent.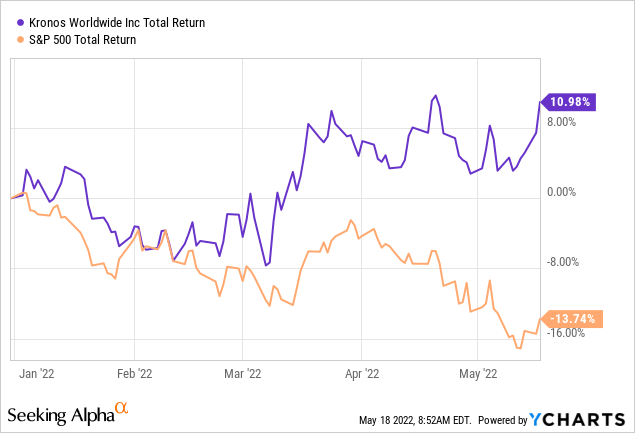 Kronos' exceptional operating profitability increased Valhi's net income to $45.4 million, or $1.59 per share.
I predict Valhi's EPS to grow in line with expected sequential growth in 2022, improving its earnings.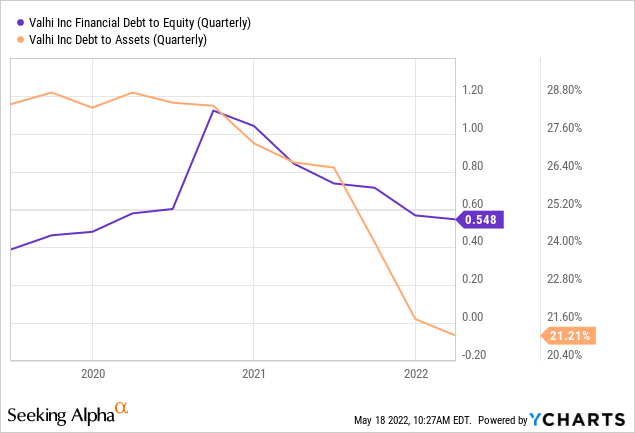 Valuation
43% below industry median, 10% below 5-year average. Even though the PE is high, the stock is still a good buy.
Current metrics and 5-year averages indicate a 70% upside. The stock has traditionally traded below the industry median.
Conclusion
VHI stock offers upside potential if you can handle the volatility. Bullish stocks can also be bearish. Therefore, it's a buy-and-hold stock.