Stock: GTX
Rating: Good
Author: Waleed M. Tariq
Overview
GTX serves light and commercial vehicle OEMs, the independent aftermarket, and automotive software solutions.
Europe accounted for 50% of MRQ sales, followed by Asia and the US.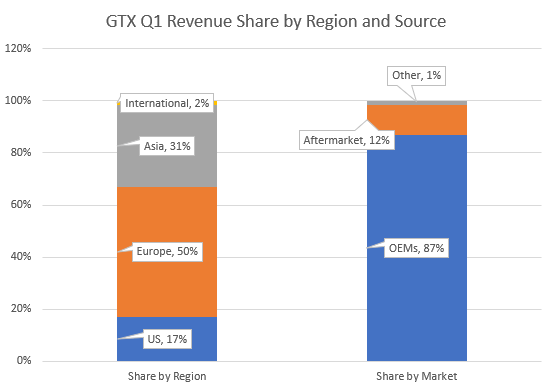 Bullish
Since emerging from Chapter 11, Garrett's balance sheet has improved.
GTX's innovative R&D and growing market diversity give them opportunities to grow.
The stock is priced for the downside but not the upside, thus I'm positive on it for 2 years.
Bearish
The company's sales have declined YoY.
According to estimations, the company's growth isn't great.
GTX Topline Growth
MRQ reports that Q1 2021 sales are down 10%. The semiconductor crisis and global auto manufacturing lowered MRQ.

Russia-Ukraine crisis has reduced global vehicle manufacturing, decreasing 2022 and 2023 projections.
These constraints may affect 2023 turbocharger demand. 80.6 million units is 2% greater than 2021's 79.1 million.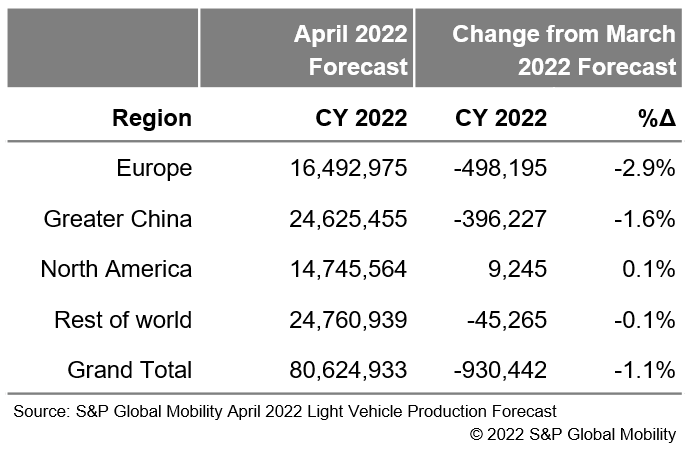 The company had $3.63 billion in net sales in 2021 and forecasts 1-6% topline growth in 2022.
The company's top-line growth isn't outstanding, but profitability is.
Valuation
The stock's median intrinsic value is $20.5, however this doesn't reflect dilution. The intrinsic value is $19 with 100% dilution.
The company's cash nearly covers its market cap, which is lower than its quarterly sales.
Conclusion
High leverage is a problem, but the trend and long-term prospects support following Warren Buffet's advice. Greed when others are scared.