Stock: FTCO
Rating: Buy
Author: Waleed M. Tariq
Overview
Fortitude Gold operates in Nevada.
Gold Resource Corp.'s spin-off began OTC trading in 2021.
The company has five Walker Lane gold properties.
Bullish
Well-managed and financially stable, the company is well-run.
No long-term debt, larger profit margins, and regular dividends.
FTCO's low AISC boosts its profitability above the competitors.
Bearish
In a gold bear market, lack of revenue diversification will impede top-line growth.
Production lags between the Isabella Pearl Mine and the Green Mile project.
Gold Market
Gold prices are up 1.5% YTD, exceeding the market and surviving Russia-Ukraine turbulence.
Since surpassing $2,050 in March, commodities prices have fallen. Mid-April, they fell from $1,980 per ounce.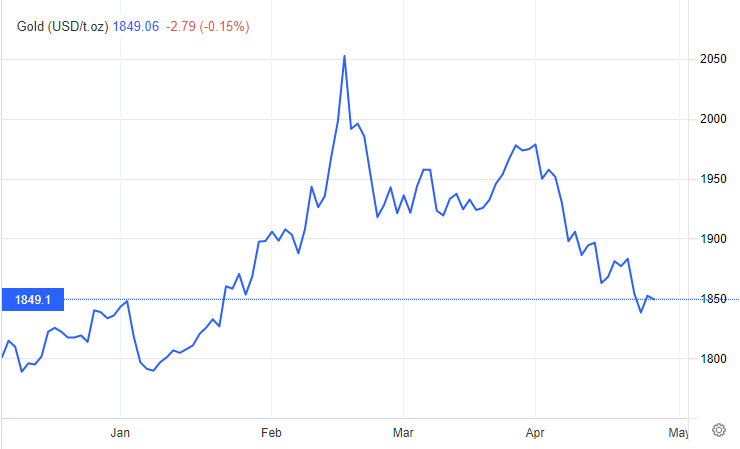 Global gold use is mostly in jewelry, investments, and industry.
Balance Sheet & Profitability
FTCO's debt-free balance sheet contains a quarter in cash and cash equivalents and half in current assets.
Altman Z score over 12.5 indicates financial stability.

Low AISC enhances FTCO's profitability. Gross margin is 65.5%, net margin is 23.5%, EBITDA is 56%, and levered FCF is 12%.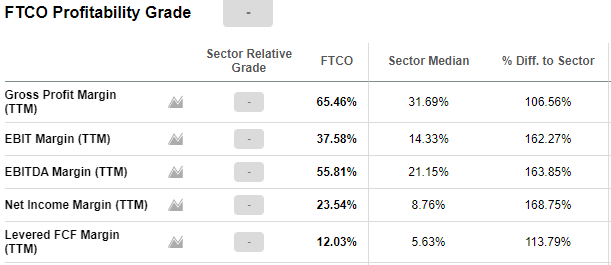 Valuation
PEG, PS, PB, and PCF. 13.32, 0.12, 1.26, 1.85, and 8.75. If FTCO's indicators revert to industry medians, the stock might be worth $6.93 to $7.8.
Conclusion
I'm bullish on gold despite its current slump and volatility, which will help FTCO's price. This stock's high yield and potential up listing make it a buy.