Stock: FTK
Rating: Hold
Author: Waleed M. Tariq
Overview
Flotek helps industrial, commercial, and consumer companies improve ESG performance and goals.
Future quarterly reports will be integrated instead of segmented. After PIPE, the company changes.
Bullish
Flotek and ProFrac Holdings signed a transformative deal.
Flotek secured $19 million in net capital through a PIPE offering in February 2022.
Bearish
The company's balance sheet, income statement, and cash flow all weak.
The stock is worth 6.8 times its falling book value.
The corporation hasn't recovered with the market from the pandemic.
PIPE Deal Highlights
Flotek issued 10% convertible notes due in February 2022 to raise $19 million.
Overnight, contract growth improved stock price. Flotek expects a $10 billion backlog, including $200 million in 2023.
FTK gave ProFrac $50 million in 10% convertible notes. ProFrac owns 48% of Flotek after conversion.
ProFrac must get a minimum supply of 30 fracturing fleets or 70% of its 10-year demands.
Profitability declined
Pandemic hasn't helped the company's market. 2019: $119.4 million; 2020: $53.1 million; 2021: $43.3 million.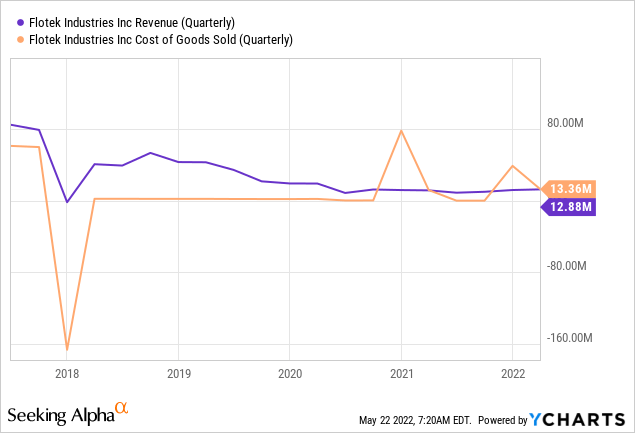 Seeking Alpha's ranking system gave the company a F for its poor profitability relative to its peers.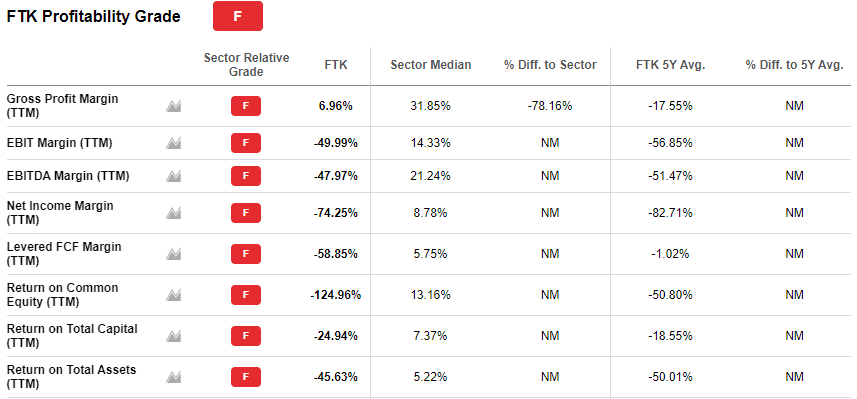 Unstable Liquidity
Non-cash expenses aren't exciting since the organization needs cash. Despite expansion, the company's cash burn is unsustainable.
Q2 cash will rise $50 million. 60% levered FCF margin and consecutive FCF per share raise cash conversion concerns.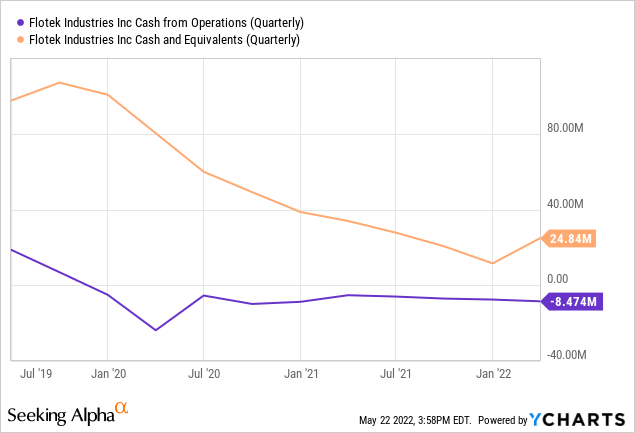 Valuation
FTK's P/B ratio of 6.8 is far higher than the industry standard of 1.89, which is troubling considering its book value declined from $4 to $0.18 in Q1 2019.
Conclusion
Due to the transformational deal, which may start providing favorable benefits in early 2023, I am neutral on the stock.