Stock: WIRE
Rating: Strong Buy
Author: Waleed M. Tariq
Overview
Encore, a wire and cable maker, gained 51% in 52 weeks after the 2021 copper price hike.
It has a robust balance sheet, good financial indicators, and an inexpensive share price.
Bullish
Manufacturing and operations are invested in to grow volume, market share, and price reliance.
Despite solid fundamentals, the stock is discounted.
I like the stock's solid fundamentals, strong market outlook, and affordable pricing.
Bearish
Copper price drops could lead the company to slash wire prices, hurting top-line growth.
Industry optimism
Copper wire and cable will reach $267 billion to $300 billion by 2030, according to Allied Industry Research and Fortune Business Insights.
Global Market Insights predicts that the North American wire & cable sector will reach $44.5 billion by 2027, a CAGR of 6%.
Encore's diverse product line meets expanding demand in various industries, including low voltage, where it has a 9.9% TTM market share in Q1 2022.
Profitable growth
In 2021 and Q1 2022, the corporation has increased. Copper unit volumes and spreads climbed 8.6% and 86.1% in the MRQ, above the industry CAGR.
Copper price risk
A dip in copper prices could compel the company to cut copper wire prices, reducing revenue.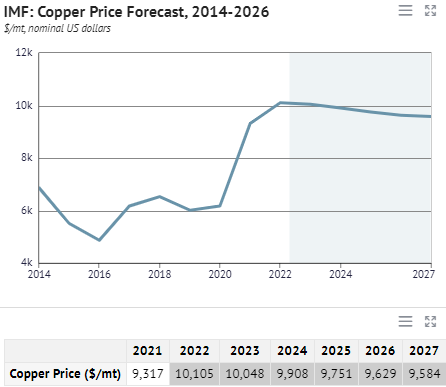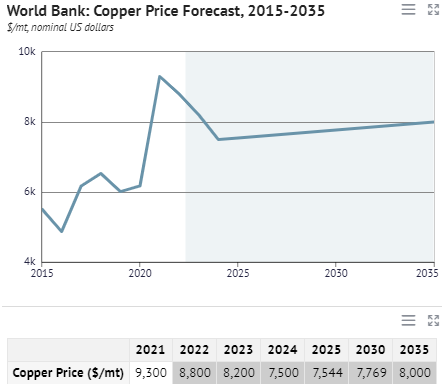 Valuation
Almost every relative value parameter is below the 5-year average and industry median. All three financial indicators give WIRE a 50% upside of $195.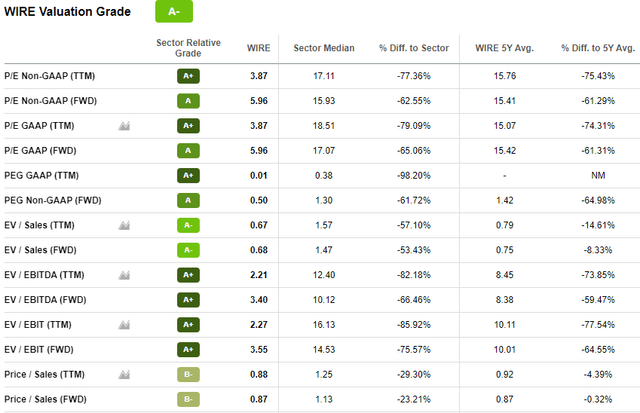 Conclusion
Despite short-term copper price worries, the company offers long-term investors a discount on a winning investment.