Costco Wholesale Corporation
Stock: COST
Rating: Good
Author: Waleed M. Tariq
Summary
Costco stock has outpaced the market 52 weeks ago and YTD.
The company has solid fundamentals, a great business model, and good management.
I recommend this firm a 'hold' due to its high valuation multiples. I expect it will get cheaper, giving investors an entry point.
Bullish
The company has excellent fundamentals, a terrific business plan, and effective management.
Costco's 52-week and YTD returns beat the S&P 500 and its competitors by 63% and 2.5%, respectively.
The corporation has 17 straight years of dividend growth.
Bearish
Current values make returns for investors iffy at best.
Sustainable membership model
Despite a greater merchandise-sale intake, most of the company's income comes from membership dues.
By offering bulk products at lower prices, the company may undersell competitors and retain customers.
The company's bottom line benefits from the membership program's lack of advertising.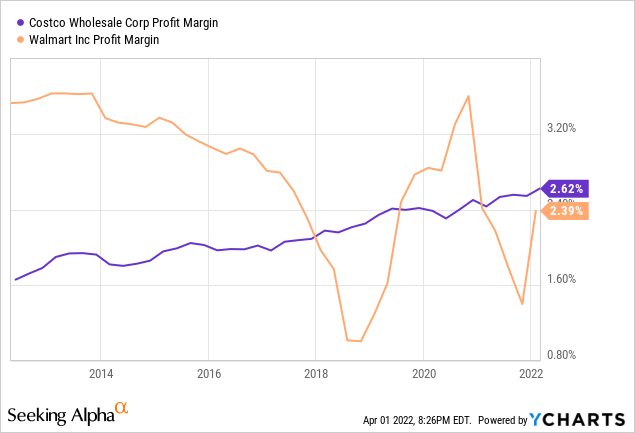 Average Costco member household income is approximately $93,000, leading to over 91.3% retention.
Effective management
The company's efficient resource use is industry-leading. Costco's steady improvement screams dependability.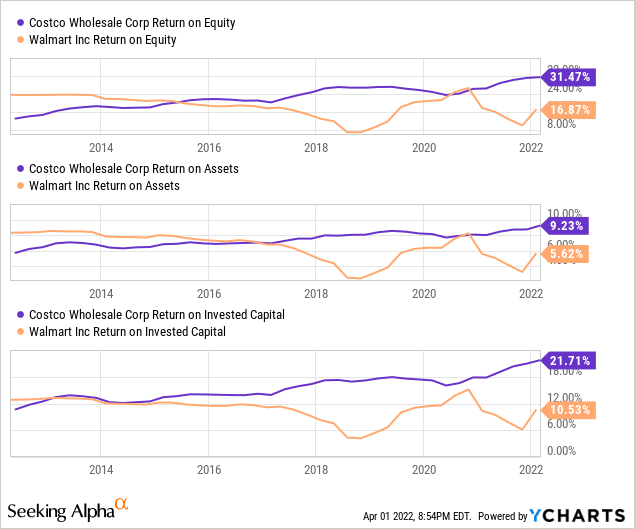 Advertising cuts boost profits. Costco's operating margin would be around $3 billion at 0.5% marketing.
Costco's personnel management practices are exemplary.
Better-than-competitor figures suggest the organization attracts and retains better employees, leading to low turnover and high revenue per person.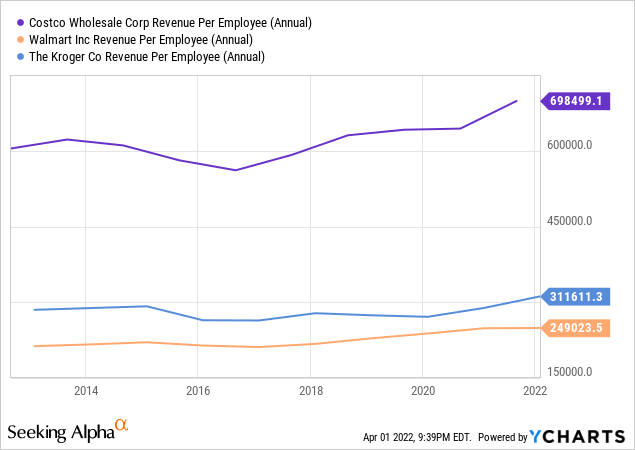 Valuation
PCF, PS, PE, and PB all beat Walmart's. These facts show that despite the company's remarkable achievement, the market will adjust.
Conclusion
COST stock has potential at $578. High valuation multiples could hurt investor sentiment and drive the price down, creating an entry point.