Stock: ABR
Rating: Buy
Author: Waleed M. Tariq
Summary
I expect Arbor Realty Trust to grow with post-inflation economic growth.
Rising interest rates threaten the mREIT's net interest income.
The company has 7 consecutive quarters of dividend growth.
Bullish
In 2021, the company issued 23,000,000 preferred shares at 6.34 percent. Series A, B, and C preferred stock were redeemed for $93.3 million at 8.14%.
The corporation has shown 7 consecutive quarters and 10 years of dividend growth.
The company's revenue, growth, and debt management reflect efficient management.
Bearish
Mortgage REIT book value and stock prices may be affected by rate hikes.
Mortgage REITs
mREITs profit from their net interest margin, or the spread between mortgage interest income and mortgage and MBS funding costs.
Arbor's Performance
Net interest income climbed 49%, but net income grew 94% to $317.4 million, yielding $2.28 per diluted common share and $2.01 in 2021, a 15% gain over 2020.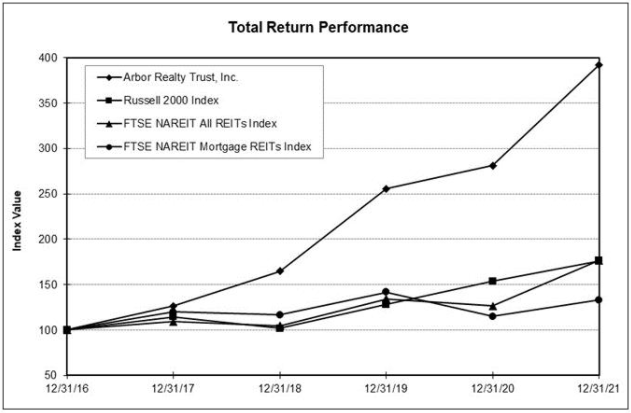 Debt Structure Improvements
Arbor's average loan cost declined to 2.65% from 2.76% in the third quarter. The company's debt portfolio averages 4.26 percent in 2021, down from 5.23 percent in 2020.
Strong Dividend Growth
Arbor raised its dividend for the seventh straight quarter and tenth year to $0.37 per share payable in March, exceeding the mREITs sector average of 7.4%.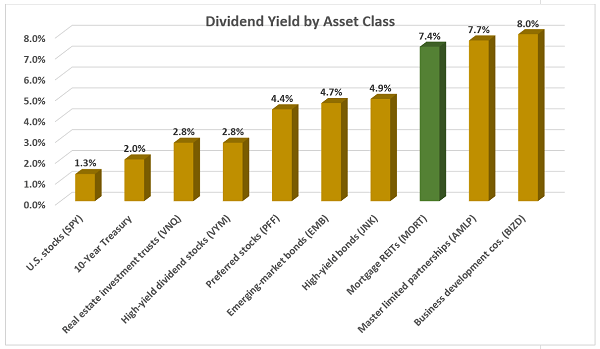 Conclusion
Stocks are down 7% YTD due to rate rise predictions. The stock is well-positioned for passive income investors despite rate hike fears.