Stock: ARI
Rating: Buy
Author: Waleed M. Tariq
Summary
Apollo invests in U.S. and U.K. floating-rate CRE mortgages.
Apollo benefits from rising interest rates, unlike traditional mREITs.
The trust's over 11% dividend is projected to fall as its stock price rises.
Bullish
Apollo benefits from a macroeconomic climate with growing interest rates.
In Q1, the trust generated $530 m in UK first mortgage loans and intends to generate $1 billion in Q2.
Rising interest rates, dividends, capital appreciation possibilities, and high yield fuel bullishness.
Bearish
With a recession looming, the stock must be watched.
Rising rates and ARI
98% of its mortgages are floating-rate, benefiting from rising rates. Q1 2022 floating-rate mortgages totaled $1.8 billion.
Rising interest rates were analyzed in the company's Q1 earnings presentation.

During past interest rate hikes, from December 2015 to July 2019, ARI achieved price returns of over 15% and total returns of almost 50%, surpassing the S&P 500's 45.5%.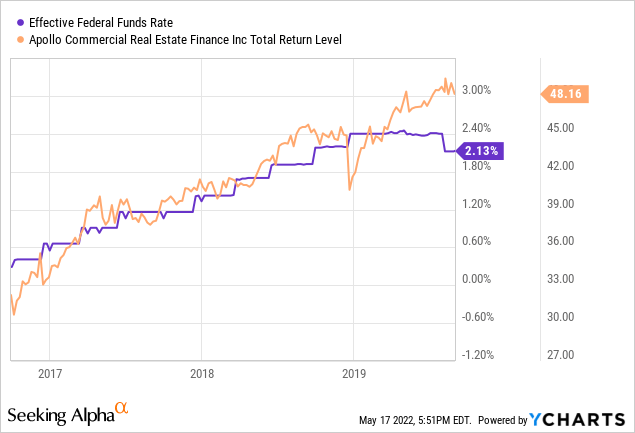 Distributions
ARI's stock yields over 11% but will fall as the mREIT market recovers and its price rises.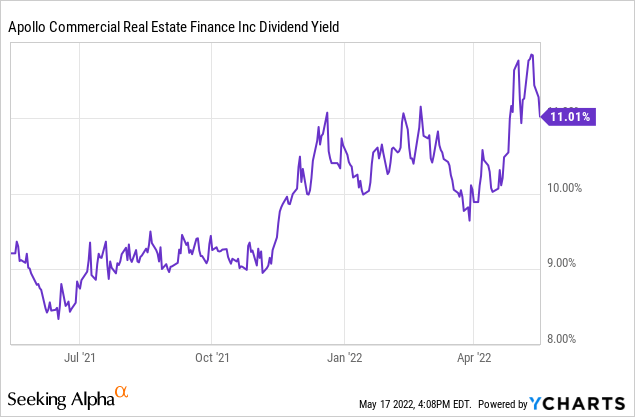 Valuation
The trust's NAV per share is $15.19 and Book Value is $16.02. The stock's average and median appear fair.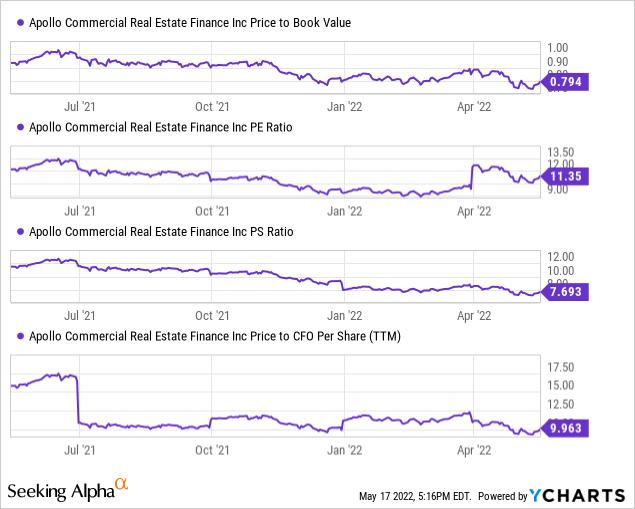 Conclusion
Strong footing in an escalating interest rate environment, steady payouts, and capital appreciation potential justified my buy rating.