Amerigo Resources
Stock: ARREF
Rating: Good
Author: Waleed M. Tariq
About The Company
It is a Chilean company producing copper, it is indeed the largest world copper producer. Its objective is production maximization.
The company has its headquarters in Vancouver, Canada
Bullish
Amerigo Resources Ltd. improved by approximately 28% in the recent years and 13%YTD, excelling in the market beyond expectation.
Up by 7.5% in its dividend yield, the company has edged its competitors significantly.
From different metrics such as ROTC,ROTA and ROE exhibit tremendous optimality in resource utilization by the management which is key to positive growth in profitability.
Bearish
The company face a possible macroeconomics huddle specifically pricing. A lower price than the market price could lead to underperformance which will in turn reflect negatively on their stock price.
Investment Thesis
Following the improvement in performance in the recent weeks, and the growth in dividend yield, I firmly believe in bullish trend on their stock.
Favorable Copper Prices?
There was copper price improvement from $3.65 to $4.41 for every pound in 2022. With the growing demand for copper in green initiative, it is expected that the prices will rise in the second half of 2022.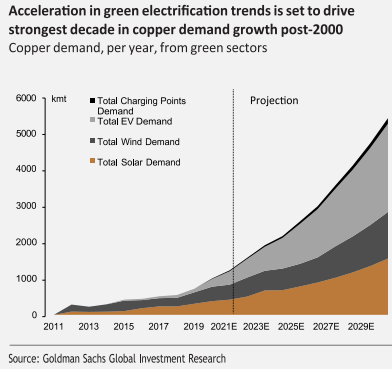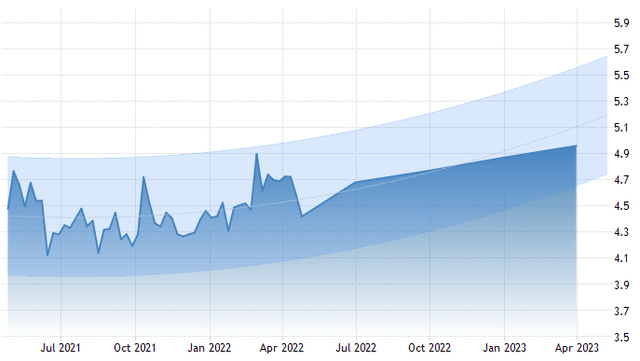 With the prices likely to peak heading Q3, Q2 pricing will possibly be underwhelming in the rest of the year. The current price of $ 4.64 ranks the company highly and indicates Amerigo has the potential to be strong financially in the year.
Minimal Regulations
The Chile Government has legal reforms which will increase its royalties and taxes on copper companies. However, Amerigo is less likely to be affected by the reforms as the company is not considered as a miner.
Although Chile's regulations relating to the environment were stopped, Amerigo was not under any threat following the effecting of such regulations because of its ESG profile being strong. Moreover, Chile currency is way too low compared to the US dollar and so the company is spending a weak currency and earning a strong currency resulting to millions in forex.

Valuation
The stock is undervalued in accordance with the conventional metrics of valuation.
Investor Returns
From 2020, Amerigo has outperformed the market substantially with a 211% total return margin against the S&P 500's 38%. With its 7.57% dividend yield improvement, returns are expected to improve. In addition the company has a repurchase scheme. In 2021 it purchased 8.7 million shares. Following the increased dividends, it's reasonable to argue that the investor's returns will grow.
Conclusion
The company's outperformance of the market YTD is expected to progress in the year, however, investors have to evaluate the risk since ARREF is a small cap company, which oftenly is volatile.